About us
The AirBridge Difference
AirBridge is a team of driven, passionate and ambitious individuals who devise synergy in the acceptance and undertaking of great challenges. Underpinned by loyalty, integrity, commitment, and consistency, AirBridge fosters a team of professionals who are aligned with a 'best in class' mindset for every client experience.
At AirBridge Networks we specialise in the holistic architecture of enterprise-grade networks that deliver a superior and reliable computing experience across numerous industry verticals.
We have a strong presence in the Local Government, Healthcare, Agriculture, Tourism and Mining sectors, while still servicing and adding value to Enterprise and SMB clientele across Australia. AirBridge continues to be industry leaders in the technology space offering Managed Networking Solutions, High Speed Carriage Solutions/Carrier Services, PTP & PTMP, Wireless Connectivity, IP Telephony, CCTV, Tower Construction, and more.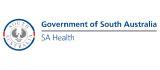 Unrivalled business connectivity
Ensure your business is operating at capacity. Always. Anywhere.
Vocus Satellite – Starlink
Business connectivity on the world's largest LEO satellite network is now available from Vocus. Announcing Vocus Satellite – Starlink, powered by SpaceX's high-performance constellation of broadband satellites in low earth orbit (LEO).
Starlink is a constellation of thousands of satellites that orbit the planet much closer to Earth than geostationary satellites, which allows for a higher-speed and low-latency service.
PTP and PTMP
Our AirBridge™ offering permits the transmission of IP data over long distances at extremely high speed in either a Point to Point (PTP) or Point to Multipoint (PTMP) topology.
This allows for quality data services to be delivered into rural and regional locations that have substandard or low-quality communications, providing opportunities for businesses and communities to grow, prosper and adopt digital transformations.
Unrivalled business connectivity
3,000+ Managed Devices
Our team manages over 3,000 network assets across 850+ sites throughout Australia and New Zealand underpinning connectivity in a diverse range of industries.